In the time of misinformation and accusations, there is an real appetite for reliable and credible  news sources. The traditional news sources are getting called out by politicians on both sides of the aisle. Where do you the real scoop on politicians and policy issues that come straight from the source, the actual people who are affected by these regulations? Twitter has became President Trump way of addressing the nation, is that the new normal for how the American people to get addressed? Robo calls? Good luck getting a Millennial to pick-up a phone call from an unidentified number. The next few years are going to be very interesting and incredibly disruptive if political parties don't get it right now.
Politicians are going to need a new weapon or a new platform in their arsenal if they want to reach their constituents. With bills like H.R.1 – For the People Act of 2019, unsolicited texts carry a hefty fine, and even Facebook is  clamping down on political messages. Traditional campaigning as we know it is dying. Mailers and going to door to door during the pandemics doesn't make sense when the amount of time online is going up and up. Digital natives are now in their mid-20s and up as a digital presence is essential for political survival, not just to get in office, but to stay there and reach the people effectively.
With recent events in our nation related tragedies of the murder of Breonna Taylor, George Floyd, Stephon Clark and Tamir Rice has shown that the youth have a voice and are ready to move on specific issues. A trend many including myself expect to increase as the old way of spreading information and organizing people to action has changed the way we communicate with the world. Although traditional funding from Political Action Committees (PACs), politicians are wary of accepting money from special interest groups. Watchdog groups and technology make the political process transparent which will force politicos to raise money directly from the people. There are many apps out there that assist with fundraising for political campaigns as micro-contributions will eventually eclipse the deep pockets of corporations, hence cutting down on influence peddling. Platforms like raisethemoney.com, donorbox.org and there are other you can use. One of the things that the Obama campaign did well was to reach voters with small pockets asking for a dollar or whatever you could afford to give and it gave everyone a chance to be apart of the process.
Allyus.org is new tech startup looking to provide a non-partisan platform for voting on issues, putting together petitions and even calling people out on fake news. In the last few years  they have become more involved in the national elections. Afraid of sharing your beliefs publicly? The platform allows you to vote anonymously on issues that you may have concern about.  By being able to mobilize your local support immediately, demonstrations can be put together in hours and petitions will get the attention they deserve as you really can't argue with large numbers. Allyus.org have also partnered with Civic Technologies an ID Blockchain to prevent fake sign-ups, which I think is a good thing!
Benjamin Shahin: Founder and CEO, Allyus: "Currently there are sites/apps out there but they are generally partisan and clearly lead one way. This is a non-partisan platform where citizens can vote, enter or sign a petition anonymously or publicly. Once the petition reaches a certain level, it can be sent to the right legislator. We are backed by Blockchain technology, therefore, offering a truly decentralized technology that can provide the paradigm for the current and future political process. Allyus.org is truly a transparent platform when it comes to the issues and blockchain technology ensures that there is no foul play." I only find one issue with Allyus that is the lack of diversity in the team. But Mr. Benjamin does state on the site If you are interested in partnering with us please email info@allyus.org. I'm thinking about taking him up on that offer.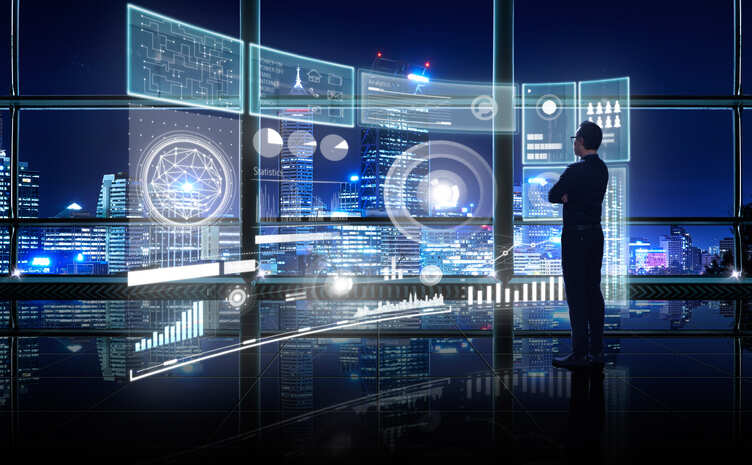 There are hundreds of apps and new websites covering politics and, with the up coming elections, TV still reigns for spend and effectivity. Increasingly, even with new rules and stipulations from the likes of Twitter and Facebook, digital will become a guiding force in the future of politics. Apps like Allyus will become important in the fight for misinformation. In 2020 election the attention spans are shorter and the time adoption of a digital-first strategy is now, emerging technologies not only will drive cars but will also shape and influence our local and global political process. Traditionally, one of the hardest parts of being a politician is targeting the right audience. Keeping your supporters interested is important, yet winning over new followers will lead to a successful vote or election. Web-tracking technology allows political parties to target specific audiences that are still sitting on the fence and are most likely to be influenced by their campaign.